Labyrinths for Inner Peace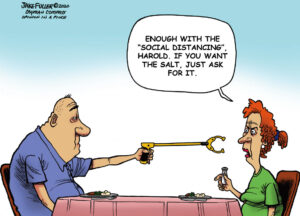 Labyrinths seem very apropo today, as we grapple with modern life becoming even more complex. With that in mind, we are looking forward to having an actual labyrinth you can enjoy at the San Mateo Event Center! It will be provided by Living Labyrinths for Peace and we thank them for some of the information used here.
Labyrinths are one of the oldest contemplative tools known to humankind, used for centuries for personal and spiritual growth. This ancient design has been found as far back as 3000 years in a variety of forms and cultures. Materials to build their labyrinths have included stone, cloth, pottery, sand, tiles, and plants.
What are labyrinths? Unlike mazes with their false paths and dead ends, labyrinths have a single meandering path to the center and back. Many find that the winding path slows the breathing, focuses the mind and induces a creative, peaceful state of being.
Labyrinths have physical, psychological, and spiritual benefits. They alleviate such diseases as autism, dyslexia, Parkinson's, high blood pressure, as well as anxiety and PTSD by balancing left and right hemispheres of the brain. This meditation also centers the mind and enhances a connection to one's higher self.
The benefits you may experience while walking a labyrinth:
Stress reduction
A connection to sources of guidance
A stronger sense of community
A feeling of being on a spiritual journey
 A sense of living in the present
Greater creativity
You can find that inner peace that can lead to peace among family, friends, community or the world, by circuiting the Expo labyrinth with intention of your choice. Along with 'Living Labyrinths for Peace', New Living Expo invites you to experience healing and transformation at the Expo during May 6-8.
______________
An image for existing blog post #1 that didn't get included is attached, as well as image for the other two posts, 2 for the labyrinth one.