In association with the Northern California Recycling Association and Zero Waste USA present: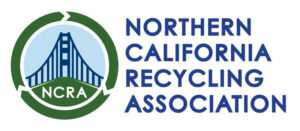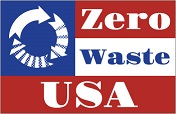 Breakouts in Zero Waste Pavilion ( located in the west lobby ) 1:00-3:00 pm
Today's Recycling Challenges and How You Can Make a Difference.
The SF Bay Area leads the nation in recycling and waste diversion innovation. Yet a San Francisco Estuary Institute study found our Bay has some of the highest concentrations of plastic pollution of any major U.S. body of water. Where's the disconnect? What can we do to shift individuals and businesses into better consumption habits? How are recycling programs addressing the impact of China's recent limits on recyclables? Why is Zero Waste the answer?
Speakers and Topics:
Ruth Abbe, Save The Albatross Coalition
                        Plastic Pollution and You!
Arthur Boone, Center for Recycling Research
                        The Impacts of China's National Sword
Jessica Jane Robinson, Miss Alameda Says, "Compost!" and Resilience
                         Motivating Change
Laurenteen Brazil, City of Cerrito
                         Do It Yourself – at Home, School and Church
Nik Balachandran, Zabble Inc.
                         Waste Less – at Restaurants and in the Workplace
Julia Lang, Downtown Streets Team
                         Teaching Volunteers to Work While Beautifying Their Community
Moderated by Portia Sinnott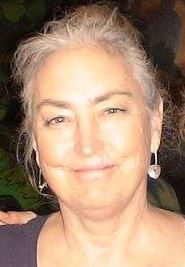 Portia conducts leading-edge Zero Waste projects across US and Europe. The ZWUSA Program Director, NCRA Editor and co-founder of Zero Waste Action, she also helped lead the 2018 Sonoma County Zero Waste Initiative which is an excellent model for other communities.
Ruth Abbe 
Ruth works with municipalities across the U.S. to develop the social and physical infrastructure for Zero Waste. She serves on the Board of Zero Waste International Alliance, Zero Waste USA and Save Albatross Coalition, which is an active member of the Clean Seas Coalition.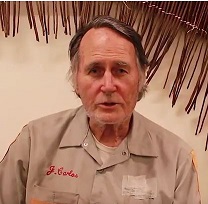 Arthur Boone
Arthur is the founder and long-term producer of the NCRA's very popular March Innovations Conference – Recycling Update. He is very interested in the details of the recycling industry – its policies, programs, legislation, materials, history, etc.
Jessica Jane Robinson
Co-founder of Miss Alameda Says Compost, Jessica recruits restaurants to recycle and compost to help Alameda reach its 75% diversion goal. As the producer/artist leading "Resilience: Birthright", her goal is to inspire cultural and social change.
Laurenteen Brazil
Laurenteen helps manage City of El Cerrito recycling programs and coordinates the Earth Day Celebration and Citywide Garage Sale. A ZW specialist who makes personal care products, she also organized Zero Waste efforts at her church and daughter's school.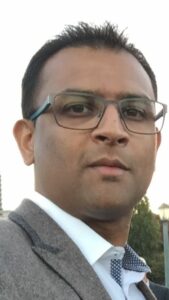 Nik Balachandran
Nik leverages the latest in technology to simplify waste quantification, tracking and monitoring. He works with restaurants, facilities and schools to reduce waste, increase diversion and save costs, all which ultimately protect Earth's vital natural resources.

Julia Lang directs Downtown Streets Team – East Bay, a volunteer work readiness program in which unhoused Team Members beautify their community in exchange for case management, employment services and a basic stipend.