9 New Ways to Boost Mental Health
If you're searching for how to get happy and healthy, make plans to attend the New Living Expo today!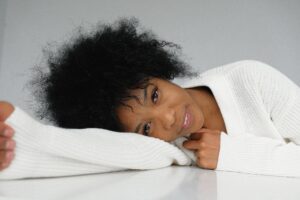 9 New Ways To Boost Mental Health
Are you feeling overwhelmed, anxious, or stressed out? Well, you're definitely not alone! According to the National Institute of Mental Health (NIMH), nearly one in five adults in the United States experiences mental illness. Fortunately, there are many things you can do to improve your mental health. Here are nine outside-the-box ideas, courtesy of the New Living Expo.
Learn About Forest Bathing
The Guardian explains that forest bathing, also known as Shinrin-yoku, means "taking in the forest atmosphere." This practice can help reduce stress, anxiety, and depression. Its many benefits include lowering blood pressure and improving heart health.
Go Bird-watching
Bird-watching is a great way to relax and connect with nature. This hobby can lift your spirits through careful observation. Combined with deep breathing, bird-watching can help reduce stress and increase relaxation.
Volunteer
Volunteering is a great way to give back to your community and make a difference in the lives of others. It can also help increase your overall happiness. PsychCentral notes that volunteering may diminish anxiety and enhance mood. It can also help you live longer.
Do Art and Music Therapy
Art and music therapy are two great ways to improve your mental health. Art therapy can help lower stress levels, while music therapy can help raise mood and overall well-being. You don't need to be a great artist or musician to benefit from these therapies.
Practice Tai Chi
Tai chi is an ancient Chinese practice that has many health benefits. Tai chi can help lift your frame of mind through focus and concentration. At the same time, you can develop better balance and coordination.
Get a Pet
Pets can provide companionship, love, and support. They can also help promote good mental health. Studies show that owning a pet can encourage a positive mood.
Learn Mindfulness Meditation
Mindfulness meditation helps you focus on the present moment. This practice can help with mental health by reducing stress, anxiety, and depression. Coupled with deep breathing exercises, and you'll be on your way to a more stable mental state.
Help Others
One of the best ways to enhance your mental health is by helping others. For example, you could start a nonprofit corporation as doing good deeds can promote happiness and increase overall wellness.
You can set up a nonprofit corporation to help meet a need in your community. This type of corporation is exempt from federal income tax. To qualify, you must organize your corporation for religious, charitable, scientific, or educational purposes.
You'll also need to create bylaws detailing how you'll operate. The by-laws should describe board meetings, voting procedures, and how to prevent conflicts of interest among board members.
Take a Sabbatical
A sabbatical is a break from work that lasts a few months to a year. This can be a great way to escape work pressures and focus on your personal wellbeing. Sabbaticals can also give you time to pursue other interests, learn new skills, and take time to volunteer or travel.
Improve Your Mental Health
There are many things you can do to promote good mental health. From maximizing your exposure to nature and getting a pet to learning about mindful meditation and even starting your own nonprofit to help others, these tips are sure to help. If you're feeling overwhelmed, anxious, or stressed out, take a time out.